Everyone is welcome to this invigorating yoga class to kick-start your weekend in nature followed by an optional picnic and swim in the pond
All adult ages, genders and abilities are invited to join this weekend wake-up yoga & meditation class to realign yourselves with yourselves by taking some YOU time out in nature and enjoying some movement of the body and luxurious breathing and calming of the mind.
The Yoga & Meditation class will run for 1 hr 15 mins.
There is an optional picnic / social afterwards (BYO) once we've had a dip in the Mixed Baths at Hampstead Heath Mixed Pond (additional fee – see ticket details)
More info. supplied upon booking (or feel free to ask prior via any of the Gymanda social sites).
nb this event will be moved to the next available Saturday if rain is forecast
Expect to leave feeling nourished, happy, nurtured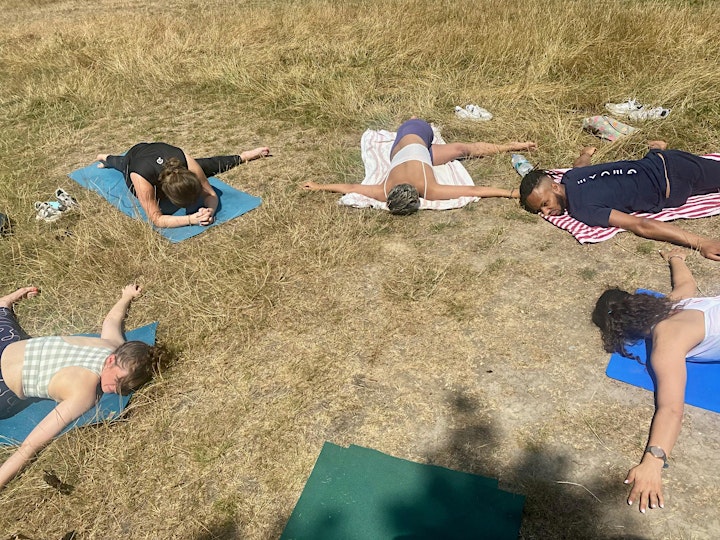 Mixed Pond is a natural bathing pond and one of London's best open air swimming spots.
Lifeguards on duty, changing rooms, outdoor cold showers
nb the ponds are deep and can be cold
No lockers and valuables are left at your own risk
Day swimming prices:
Adult price: Single session: £4.25 / Concession price: £2.55